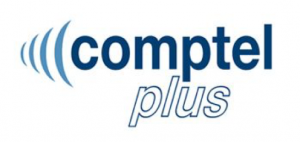 COMPTEL PLUS, the go-to event for telecom professionals looking to expand their network, has announced its roster of speakers for the upcoming fall conference, which takes place October 18-21 in San Francisco. Our very own Vice President of Marketing Michael Foor is among those selected for the "Fiber Infrastructure: Network Planning Strategies" panel slated for 11:00 a.m. – 12:00 p.m. on Tuesday, October 20.
The panel will focus on strategies that can be employed when determining whether to invest in new network construction, or maximize the value of existing infrastructure in order to gain market share and reach.
Foor will be able to share valuable insights, as NGN has built over 1,000 miles of new fiber optic infrastructure since the network was lit up in 2012. To further market share and reach, NGN has also made strategic partnerships with neighboring fiber networks.
"COMPTEL PLUS is a key conference for network operators and carriers to discuss the important issues effecting the industry, and our NGN team is very proud to join the conference this year as a new Comptel member organization," states Foor. "I look forward to being part of the panel and discussing the strategies for maximizing new and existing infrastructure."
Companies interested in speaking with the NGN team at the COMPTEL Plus Fall can request a meeting by emailing jsa_ngn@jaymiescotto.com.