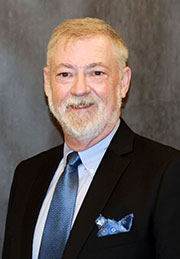 Allan Glidewell
NGN Director
General Manger - BRMEMC
Mr. Allan Glidewell is the General Manager for Blue Ridge Mountain EMC, a member-owned electric cooperative headquartered in Young Harris, Georgia, serving nearly 47,000 members in Cherokee and Clay Counties in Western North Carolina, and Towns, Union and Fannin Counties in Northeast Georgia.  Glidewell brings more than twenty-three years of experience in the utility industry, working primarily in electric cooperatives.
Prior to joining BRMEMC, Glidewell served as branch manager for Fisher & Arnold, Inc.; a multi-discipline architecture and engineering firm in Chattanooga, Tennessee. He was responsible for planting and growing the private organization's venture into the Chattanooga and Birmingham markets.
During his tenure as vice president of operations and engineering at Southwest Tennessee Electric Membership Corporation, he managed daily operations of the 50,000 meter co-op including safety, engineering, operations, information technology, maintenance and member services. He oversaw the deployment of a state-of-the-art AMI, outage management and SCADA system as well as the construction of a fiber network to connect co-op facilities, substations and commercial accounts. Glidewell accepted a couple of positions within the Tennessee Valley Authority (TVA) working as manager of applied line services and then as transmission system manager.
Glidewell grew up in west Tennessee. He holds a bachelor of science in engineering from the University of Tennessee and a master of business administration degree from Union University.
BRMEMC
875 Main St. East
Young Harris, GA 30582