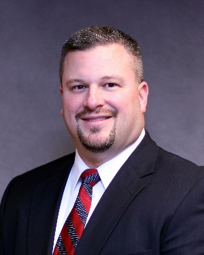 Erik Brinke
NGN Director
Director of Administrative Services & External Relations - BRMEMC
Originally from Murphy, North Carolina, Erik is a graduate of the University of North Carolina at Chapel Hill, and has extensive experience in workforce and economic development.  He currently serves as Director of Administrative Services & External Relations for Blue Ridge Mountain EMC, a member-owned electric cooperative serving the Western North Carolina and North Georgia region.
In his work at the Cooperative, Erik manages all Fleet/Garage, Facilities, Information Systems/IT, Communications, and Economic Development activities.  In addition to his involvement in electric utility management, Erik has extensive experience in regional economic development and key accounts management.  He has also facilitated broadband (fiber-optic) network design, grants acquisition, and project implementation/development having played a foundational role in the deployment of two major regional fiber-optic networks, as well other regionally based public/private network projects.  Erik understands the critical role of partnerships in solving the most difficult economic development and broadband challenges, and always promotes regional cooperation.
Erik is a graduate of the UNC-Institute of Government County Administration program, the Georgia Academy for Economic Development, the UNC-Basic Economic Development Course, and is trained in Continuous Quality Improvement and skilled facilitation.  He is a member of both the Georgia and North Carolina Economic Developers Associations (GEDA & NCEDA), serves on the Tennessee Valley Authority (TVA) Rural Economic Development Cabinet, is an appointed member of the Cherokee County (NC) Economic Development Commission, serves on the Board of Directors of the North Georgia Network Cooperative (NGNC), isa member of the CSA Technology Advisory Board, a member of the TVPPA Fiber Deployment Advisory Group, and serves on the Young Harris College Board of Associates and the University of North Georgia Campus Leadership Council.
Erik's previous leadership experience includes having served as a two-term Chairman of the Cherokee County (NC) Board of Education, as Vice-Chairman of the Smoky Mountain Development Corporation (SBA 504 CDC), as a Board Member of the Western NC Regional Economic Development Commission (AdvantageWest), as President of the United Way of Cherokee & Clay Counties in NC, and as a member of the NC Statewide Cooperative Extension Advisory Council.
Erik is a Guardian Ad Litem and enjoys coaching high school football, fishing, camping, and working in his fruit and vegetable gardens.  He and his wife Paige, their 15-year-old son, Asher, and 11-year-old daughter, Anna, reside in Murphy, NC.
BRMEMC
875 Main St. East
Young Harris, GA 30582