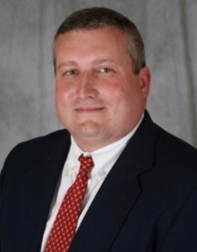 Jeff Ferguson
NGN Director
Owner - Piedmont Metal
HEMC Director
Jeff Ferguson is a native of Habersham County. He graduated from Habersham Central High School in 1989 and attended Lanier Technical College to study Drafting and Design as well as North Georgia Technical College for Blueprinting. He has been married to Laura Ferguson since 1997 and they have three sons: John, Jonah and Luke. He is a member of Hills Crossing Baptist Church where he serves as a Deacon. He is also a member and past Master of Clarkesville Masonic Lodge #325. Currently, he is serving as Vice-president of the Habersham Central High School Touchdown Club.
In 1996, Jeff and his father started Piedmont Metal Processing in Demorest, Georgia of which he is the President and CEO. Their business has become a leading manufacturer of prison and detention furniture for federal and state governments. Other clients of Piedmont Metal include Kubota, Cotttrell, and Norex Corporation and many small local businesses. They also fabricate steel targets for military, police and individual firing ranges. Jeff's latest business endeavor, Frontline Ballistic Barriers, is to manufacture patented bullet-proof enclosures to protect power substations from terroristic threats against the grid.
Jeff has been a member of the Board of Directors at Habersham Electric Membership Corporation since 2009 and is the current Secretary of the Board.
HEMC
6135 State Hwy. 115
Clarkesville, GA 30523