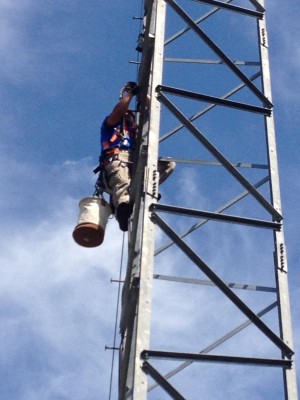 Prior to joining NGN, Brandon worked as the Manager of Field Operations for Appalachian Broadband Technologies, Inc (ABT). He was responsible for system integration, installation, commissioning, and maintenance of wireless systems for Broadcast Points of Presence (POP) and customer premise equipment (CPE) for municipal, commercial, and residential customers.
Brandon was on the founding team of ABT with direct involvement in all technical and field operation activities of the business. During his time with ABT, Brandon developed strong relationships with area mayors and city managers while working with public works departments for citywide deployments.
Brandon is certified in Tower Climbing Safety & Rescue and is a certified Comtrain Tower Climbing & Safety Instructor. In addition, Brandon has attended and completed training courses with Ubiquiti, Hughes Network Systems, and ViaSat-Exede as a certified installer / technician.
Brandon is proficient in heavy equipment operation including skid-steer, excavator, dozer, loader, towing trailers, and cultivating equipment. He is experienced in cutting, welding, soldering, conduit installation, cable assembly and installation.
Brandon's hobbies include camping, hunting, fishing, and motocross. He is also an Assistant Coach for the White County YMCA's Northeast Georgia Youth Football Association 7U Football League.
Brandon's aspirations include being involved with NGN and the community as they expand the reach of high speed broadband into areas of need, whether it is via fiber optic or wireless solutions.