NGN Connect Member Update First Quarter 2015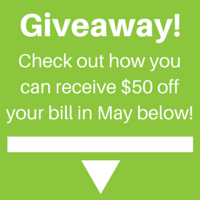 Now that spring is officially here, we thought it would be a great time to give you an update on some of the products and services available to you as a member-owner. NGN Connect continues to grow, creating new ways to better serve our customers and the communities they live and work in.
In this edition, you'll find information about:
• ETC Voice Service
• Payment Options
• Member Spotlight
• Chance to Win $50 Off Your May Bill
---
ETC Voice Service
NGN Connect is excited to announce that it has partnered with ETC (Ellijay Telephone Company) to offer customers a wide range of voice services for both small and large businesses. ETC has been serving customers for over 100 years, operating in North Georgia, North Carolina, and Tennessee. They are well-known for their high level of reliability and customer service. ETC service offerings include:
Hosted Voice for Unified Communications
Cisco SPA series Telsets
Managed Solutions
VoIP & Digital based voice solutions
PRI, SIP Trunking
Voice & Fax Integration to Email Clients
Voice Mail/Auto Attendant
Call Center Applications
Contact NGN Connect if you are interested in adding an ETC service to your plan.
---
Payment Options
For your convenience, we've provided multiple options for paying on your account. You can:
Pay by credit card at www.ngnconnect.coop. We are not able to set up recurring credit card payments at this time. However, we are currently working on this option and it should be ready within the next month or so. We will notify you when it is available so be on the lookout for an email!
Sign up for ACH draft. If you would like us to draft your monthly payment from your bank account, give us a call or email and we will get you set up.
Send a check to our office at 6135 State Highway 115, Suite 1B, Clarkesville, GA 30523
---
Customer Spotlight
Toccoa Falls, GA – Member since July 2013 – www.tfc.edu
About: Founded in 1907, Toccoa Falls College is a fully accredited Christian liberal arts college.
How has NGN Connect service benefited your business?
"NGN's fiber system has allowed Toccoa Falls College to enter into not just an acceptable, but in actuality, an exceeding standard of internet connectivity. This has been done at a cost that would not have been feasible with traditional commercial providers and has greatly eased the strain on our limited technological budget. Overall, partnering with NGN Connect has been an invaluable resource to Toccoa Falls College."
– Zach Hightower Assistant Director of Information Technology
---
Update your NGN Connect Account information and you could win $50 off your May bill!
By keeping your account information up to date, you take full advantage of the services NGN Connect has to offer. We will draw the name of two lucky members who update their account information before April 30, 2015 and award a $50 credit on each member's May bill.
How do you enter?
Update the following account information:
Billing Email
Mailing Address
911 Address
Phone numbers
Names of account contacts for billing and technical inquiries
NGN Connect members may update or verify their information in two different ways:
---
Contact Us
Let us know if you have any comments or questions. We'd love to hear from you!