NGN's President & CEO Paul Belk Named President of Fiber Network Owners Alliance (FNA)
FNA Provides Charter Members with Over 70,000 Combined Network Miles Across 28 States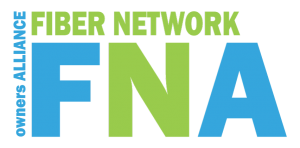 Clarkesville, GA – October 19, 2015 – NGN, a member-owned cooperative operating over 1,600 miles of fiber optic infrastructure in North Georgia, is proud to announce that President & CEO Paul Belk has been named the president of Fiber Network Owners Alliance (FNA). FNA is a strategic alliance of organizations focused on aligning their fiber network resources for the purpose of providing a unified platform to create business and operational advantages for its members.
FNA currently connects 29 charter members resulting in over 70,000 combined network miles spanning 28 states. With the majority of its charter members made up of small to mid-sized networks, FNA provides a "check and balance" to larger organizations within the industry. FNA charter members strive to provide the residents in the areas they serve with reliable service, local jobs and other economic benefits that would not otherwise exist.
NGN was one of the founding members of FNA. NGN saw the value that FNA and the connection to its members would bring in terms of potential partnerships with other fiber networks.
"Since its inception, FNA has made great strides in supporting regional networks across the country and I am honored to have the opportunity to further the organization's continued growth," states Paul Belk, President & CEO of NGN. "FNA is unique because it offers alternative broadband delivery into areas where there are few options for broadband solutions. Members have access to fiber infrastructure that can provide excellent service delivery for carriers into these areas."
Belk joined NGN as President and CEO in 2011 and has since grown the initial 1,100- mile fiber network to the 1,600-mile network it is today. Belk also played a pivotal role in the creation and launch of the Education Exchange, Georgia's only regional 10-gigabit private cloud for exclusive use by school systems. In 2014, he was recognized by the Association of Telecommunications Professionals (ATP) with the Technology Service Provider Leadership award.
To learn more about FNA, visit www.fibernetworkalliance.com.