NGN Connect recently held its fourth Annual Member Meeting to review highlights from the year and look ahead to what the co-op plans to focus on next.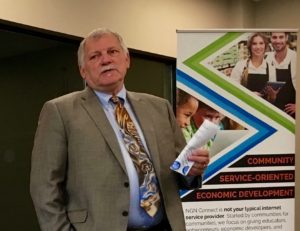 Chairman Charlie Auvermann welcomed members and spoke about the importance of having a high-touch, human component in a high tech business like NGN Connect. NGN Connect's cooperative members are a vital part of advancing the network and, as such, member support and participation is highly appreciated by both the Board and staff.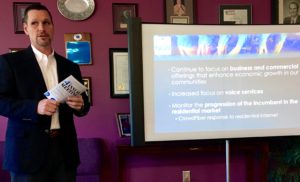 During the meeting, Michael Foor, President of NGN Connect, outlined the company's top achievements from the year, including the launch and promotion of the Georgia Gigabit Communities initiative and NGN Connect's increased focus on government relations at the federal and state levels. Donna Unger, NGN's Director of Business Development, continued the "year in review" with an overview of NGN Connect's membership growth, driven by the introduction of over 75 new members in 2016.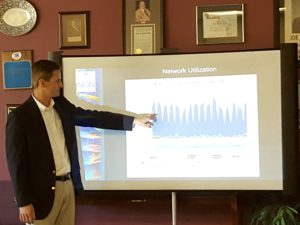 David Little, NGN's Vice President of Network Operations, shared that NGN's 2016 core network availability was 100% and gave an overview of the NGN network operations growth over the past year, including:
An expanded presence into 55 Marietta St., a move that added additional network diversity, better fault tolerance and access to more carriers.
Seven new miles of fiber built and over 75 new NGN Connect members turned up so far in 2016.
Heavy investment in construction personnel, equipment and operations warehouse space in order to better serve the NGN Connect customers in the Dawsonville and Dahlonega area.
Michael Foor transitioned the meeting into talks of the future, as he presented the company's vision for 2017. Plans include:
An emphasis on business and commercial offerings that enhance economic growth in the community.
Increased focus on voice services.
Monitoring both the progression of the incumbent in the residential market and the community's response to residential fiber internet through CrowdFiber.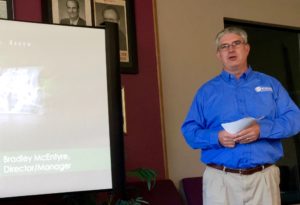 The meeting concluded with a presentation by Member Spotlight speaker, Bradley McEntyre, Director & Manager of Glisson Camp and Retreat Center in Dahlonega, GA. After sharing a video about the camp, Bradley spoke about the impact NGN Connect has had on Camp Glisson's day-to-day operations and overall business model. Tasks, such uploading photos daily for campers' parents and downloading forms sent in by camp registrants, that had previously taken hours now take minutes with NGN Connect's high speed internet. The Camp Glisson team has been able to expand the retreat side of their business now that they can offer the quality internet service that their retreat guests want and expect. In addition, the Camp Glisson team has been able to work with NGN Connect's voice partner, ETC, to update their old phone system to one that is more reliable and efficient.
Thank you to all the members that joined us for this year's meeting and a special thanks to Bradley McEntyre for sharing Camp Glisson's experience with NGN Connect. We look forward to an exciting year ahead of us!