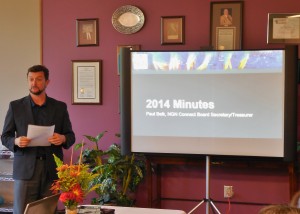 2015 was a great year for NGN Connect!  Key members of the cooperative's board and executive team recently shared highlights from the year during the Third Annual Meeting of the Members, held November 13, 2015 at the Dawsonville City Hall.
The meeting began with a welcome by Daniel Frizzell, Chairman of the Board, followed by a recap of the 2014 meeting minutes by Paul Belk, Board Secretary and Treasurer.
2015 Achievements
Michael Foor, President of NGN Connect, presented details of the Appalachian Broadband Technologies (ABT) Wireless acquisition and introduced the new Education Exchange partnerships gained throughout the year.
NGN Connect acquired ABT Wireless, a locally-owned wireless Internet service provider located in Cleveland, Georgia, on August 4, 2015.  The purchase allowed NGN Connect to expand its service area by utilizing ABT's wireless infrastructure to effectively deploy high speed broadband to areas that are otherwise unreachable by traditional hard-wired fiber optic service. After the acquisition was complete, NGN Connect trained its employees, refined the newly-acquired wireless network to meet NGN standards and began executing a growth strategy within NGN Connect's service areas.
It was also a very productive year for the Education Exchange, as it welcomed in a variety of new partner organizations, including Living Tree, Life's Time Capsule, The Center for Puppetry Arts, Field Trip Zoom, interAct, the University of North Georgia and Young Harris College.
Member Overview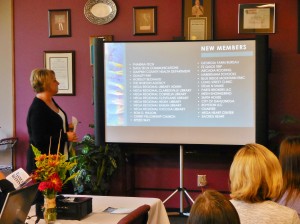 Donna Unger, Director of Business Development for NGN, introduced over 30 new members who joined the cooperative in 2015. These members included a variety of organizations across multiple verticals, representing technology, medical, hospitality, school systems, religious organizations, restaurants, and other network providers.
Bindy Auvermann, Executive Director of the Next Generation Youth Clubhouse, served as this year's "Member Spotlight" speaker and talked about NGN Connect's impact on the children that her organization supports.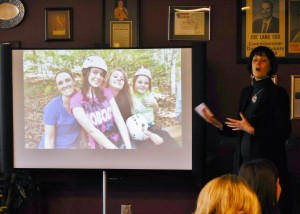 "The Clubhouse is a teen makerspace that integrates an established prevention curriculum with STEM for eligible youth in grades 6-12. It aims to increase the youths' capacity to navigate the global community with 21st century skills. Next Generation Clubhouse helps youths bridge the gap of the digital divide via hands-on experiences," explained Ms. Auvermann. "Next Generation can't get through a day without NGN.  On an average day, students may be listening to a TED talk streaming online, using computers to complete their homework, working in the Tech Lab with littleBits, or learning to create 3D digital designs with Tinkercad; all simultaneously requiring large amounts of bandwidth that NGN Connect alone can provide."
Network Reliability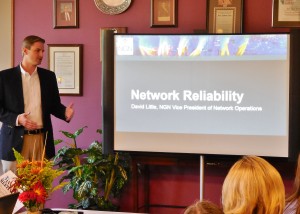 It was a record year for NGN in terms of network reliability. David Little, VP of Network Operations for NGN, had the pleasure of sharing that NGN's 2015 Core Network Reliability was 99.99%. David attributed the excellent reliability in part to NGN managing functions that had previously been outsourced, directly hiring wireless and fiber technicians and hiring a construction/field engineer.
2016 Vision
Michael Foor went on to discuss the cooperative's vision for 2016, focusing on three main points:
NGN Connect plans to focus on builds that enhance the business environment for economic growth.
NGN Connect will continue to focus on educating teachers about ways to enhance education with network connections and resources.
NGN Connect will evaluate and pursue healthcare/telehealth alliances that benefit the community.
The 2015 Annual Meeting was concluded as Kelly Wilkins, Chairman of the Credentials & Elections Committee, presented the voting results from the Director election. Daniel Frizzell and Paul Belk were both elected as Member Directors with three-year terms, while Ben Gilleland and Phillip Turk were elected as Outside Directors with three-year terms.
Thank you to all the members that joined us during this year's annual meeting.  We look forward to serving you and your community in 2016!