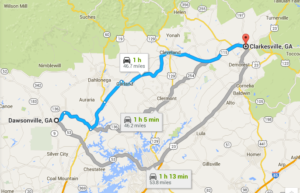 Are you an NGN Connect customer in the Dawsonville or Dahlonega area? If so, we have great news for you!
NGN has opened a regional operations facility in Dawsonville, GA, in response to the growing NGN Connect customer base in the area. The new location will host an outside plant team of engineers and technicians dedicated to the needs of customers in Dawsonville, Dahlonega and Forsyth.
Technicians will no longer have to travel to and from NGN's headquarters in Clarkesville, allowing NGN Connect to respond to onsite customer support requests faster and more efficiently. In addition to providing onsite trouble shooting and network maintenance, the locally-based team will also handle all new customer installations in the area.
"NGN is excited to be operating out of Dawsonville," says Paul Belk, President and CEO of NGN. "We chose the location because it was centralized in our southern service area and because the community has fully embraced NGN and its services.  We are proud to be there."
Since the start of 2016, NGN Connect has added over 40 customers in the region and continues to see an increasingly high demand for fiber-optic internet services in Dawson, Lumpkin, and Forsyth.  The expansion not only allows NGN Connect to better meet this current need but also enables the company to be prepared for forecasted future growth.
NGN Connect customer service requests will continue to be processed by the NGN headquarters office in Clarkesville. To request installation or onsite tech support, please call 706-754-5323.