In 1938, HEMC was founded by a group of citizens as a non-profit member owned cooperative, in order to bring electricity to the rural areas of Habersham, Hall, White, Stephens, Rabun and Lumpkin counties. Fast forward 77 years, HEMC has served over 33,000 meters and owns a collective 3,726 miles of line. Click here for a detailed recap of HEMC's history.
About HEMC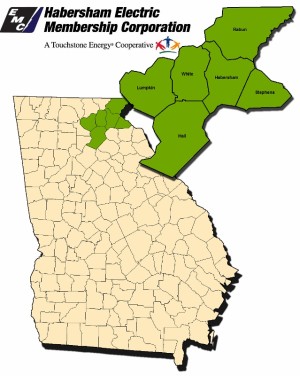 HEMC offers commercial and residential electricity services throughout Northeast Georgia, providing clean, reliable and affordable energy as well as solutions for efficiency, convenience and security.  In an effort to help customers better manage the energy usage in their homes, HEMC offers its members Energy Management Advice.
Green Power is a very important initiative for HEMC. In 2002, HEMC and 15 other EMCs in the state of Georgia joined together to form Green Power EMC. In the years since, EMC participation has grown to 38 within the state of Georgia. The group works together to research and provide green electricity (that is electricity generated from renewable resources). The electricity generated is then offered to all EMC members.
The Founding of NGN
In 2009, Habersham Electric Membership Corporation (HEMC) and Blue Ridge Mountain Electric Membership Corporation (BRMEMC) combined their utility resources and management expertise to support the creation of NGN and its application for grant funding.
HEMC decided to help found NGN because it saw a dire need in the Northeast corner of Georgia for fiber-optic services, a lack of which was stunting economic growth across several sectors of the community. Manufacturing and technology companies needed high-speed infrastructure. Counties were being turned down by prospective businesses and some existing businesses were contemplating relocation because of the lack of fiber-optic connectivity.
HEMC had installed fiber-optic networks to link local schools, government and medical facilities throughout its service area, but didn't have a way to provide high-speed broadband to its subscribers. In addition, HEMC needed secure communications for its electrical grid. The telephone industry was shifting from Frame-Relay links to Internet-based technology, but HEMC needed a more secure communication medium to remotely monitor and operate equipment in its substations.
HEMC knew a fiber optic network would be less vulnerable to cyberattacks and more secure than what was being offered at the time. Schools, governments and the medical industry in North Georgia would benefit from multiple sites being able to securely share software resources, as well as remotely access student and patient files, so the aforementioned entities decided to pool their resources and founded NGN to address these concerns.
How HEMC Benefits from NGN's Services
NGN provides HEMC with its fiber-optic network, wireless broadcast points, technical support and phone services. NGN monitors the network, manages interconnects, provides all of HEMC's bandwidth and maintains all Broadband Access Cabinets in the field. NGN also provides the Education Exchange for North Georgia and assists HEMC with any special interconnects needed. Personnel from NGN help HEMC engineer, monitor and install all of its wireless broadcast points and provide training, trouble-shooting and field maintenance for the wireless network.
HEMC benefits from being an NGN member through economy of scale, sharing of resources, and the ability to interconnect with other carriers across a larger area and customer base. As a cooperative, NGN is able to offer HEMC bandwidth from Atlanta less expensively than other carriers. Arguably, the most important benefit of NGN membership for HEMC is the network redundancy that NGN provides.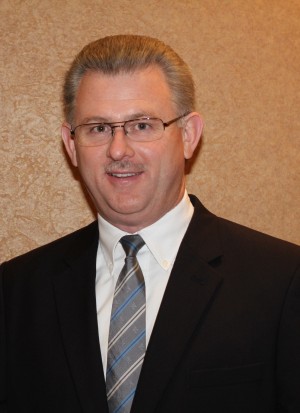 "There have been a variety of benefits to North Georgia across many industries sparked by the introduction of the network and services provided by NGN," said Johnathan Cantrell, President and CEO of Habersham Electric Membership Corporation. "Manufacturing and technology companies have won bids for work partly due to the fact that North Georgia now has fiber that allows for proposals and large files to be submitted quickly and with great ease. One manufacturer, which had closed a facility in Georgia and moved out of state, re-opened operations once the fiber became available. Government facilities are able to share software and resources among separate offices, allowing more efficient use of funds and employee time. The library systems are now able to quickly and easily access university libraries. Doctors and specialists can now view x-rays and test results from their offices or homes after hours, and provide diagnoses more quickly. More students can take advantage of dual enrollment at colleges as they can participate online without driving to the college campus to take the course. All of HEMC's substations are now interconnected, providing secure communications between all that we control. HEMC and Georgia Transmission Corporation now remotely monitor the facilities with video and SCADA."