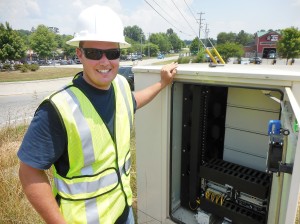 TJ Markley joins NGN's Network Operations department as an OSP Installation Technician. TJ will assist with the day-to-day work activities required to install, maintain and operate the NGN wireless and fiber optic network, which includes building overhead and underground fiber construction projects, maintaining SPOP/CPOP facilities and surveying prospective builds. He will also handle field support issues for last mile customers, verifying network integrity to the customer premise.
TJ brings a great deal of experience in outside plant operations and IT to his role at NGN. He previously worked as a Senior Systems Integration Technician for Pathfinder Digital and a Field Operations Technician for Appalachian Broadband Technologies. TJ holds an Associate Degree in Business from North Georgia Technical College with a minor in Information Technology.
NGN also congratulates Jason Moore on his promotion to System Administrator in the NGN Network Operations Center (NOC).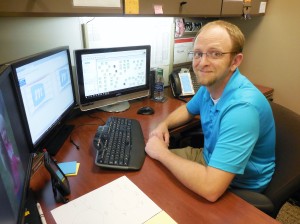 As a System Administrator, Jason will work with the NOC team to plan, design, implement, maintain and support NGN's
routing and switching environment by identifying network requirements, provisioning new services, installing upgrades, and monitoring network performance essential to operating a quality fiber-optic network system.
Jason holds an Associate Degree in Computer Information Systems. Upon graduating in 2012, he joined NGN to begin his career in technical support and later climbed the ranks to field technician. Jason is Net + Certified and has 7+ years of computer industry experience.
We look forward to working with TJ and Jason in their new roles!