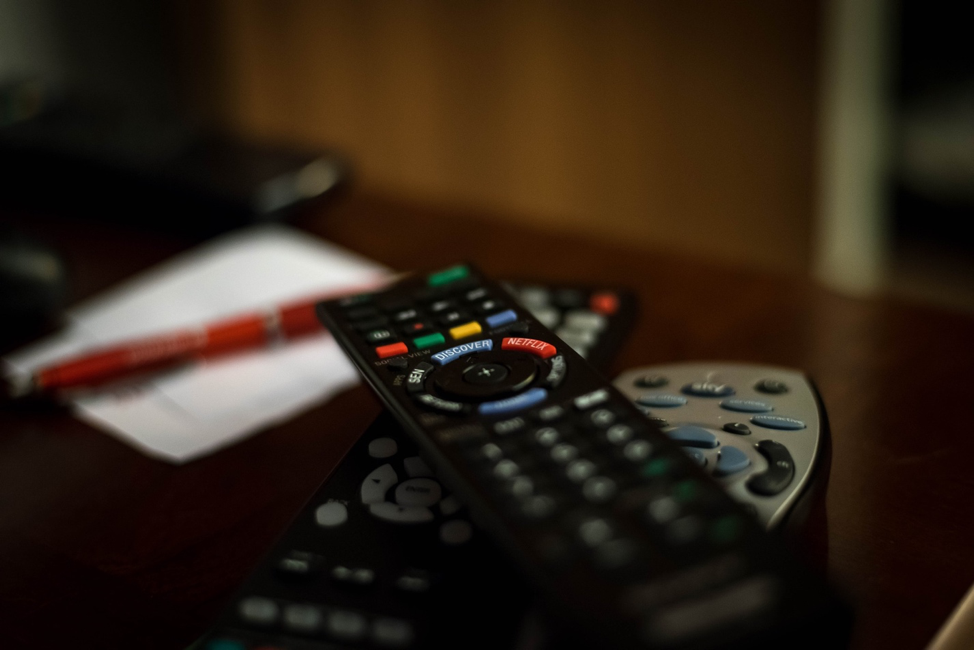 Over the past few years, social media has been abuzz with people talking about "cutting the cord". Analysts from MoffettNathanson, an independent research firm that follows the trend closely, state that "the incremental number of cord-cutter and cord-never homes has grown to more than 6.5 million since 2013."[1] However, cancelling your cable or satellite TV service and opting for one of the many streaming video options is still a very new, and often confusing, concept for many people. We've created a short overview of what cord-cutting entails to help you decide if it is the right fit for your lifestyle. 
What does "cord cutting" involve?
When people "cut the cord," they cancel their cable TV, made possible via a cable box or satellite, and replace it with one or more subscription streaming services, which offer TV shows, news and movies in real time and on demand by streaming over an internet connection. The various streaming service offerings range in the number of channel options and features – though many have a very similar digital guide to what cable viewers are accustomed to using. These services do not require recurring hardware rental costs like cable companies, but rather involve a one-time investment in either the external hardware to connect your television to the service, or a SmartTV, which features the required hardware built-in.
High-speed internet-enabled Netflix was one of the original subscription streaming services. It was quickly followed by services like Sling TV, Playstation Vue and DirecTV Now that offered a more comprehensive list of traditional programming. Hulu and Amazon Video have also solidified their standing as key steaming services and have even developed their own original programming to gain the appeal of more subscribers. Many broadcast TV channels, such as HBO, CBS and Showtime, have also thrown their hat in the streaming ring recently.
Cord cutting used to mean giving up traditional premium programming such as the History Channel, Discovery and ESPN. However, in recent years, streaming services have evolved to include not only popular entertainment and educational programming, but also a very large selection of sports offerings, including regional Fox Sports channels, the NFL Network and NFL Redzone. This expansion in offerings has made streaming services very appealing – especially to those who find themselves always turning to the same small selection of channels but paying the cable company for a long list of options they don't have interest in.
An important note regarding content: streaming services do not offer local channels, so to continue to access your local programming through ABC, CBS, NBC, Fox and PBS, you would need to invest in an HD antenna. This programming is free, however the channel selection is dependent on your location and reception.
Why are people making the switch?
Streaming services offer many benefits with, perhaps, the biggest being its cost-saving potential. When you choose a streaming service, you can pick a very customized selection of channels and movie options – essentially paying for exactly what you want and nothing that you don't. This translates into a significantly lower bill for many – instead of hundreds of channels, you have the option to pay for only the ones you prefer to watch. Further, these services do not currently fall under the same tax structure as traditional cable offerings – which lowers the prices even more in comparison.
Another key reason why many people are going the cord cutting route is the convenient on-demand aspect of streaming. Netflix, Hulu and other services allow you to choose when you want to watch the shows and movies you're craving, so you can create your own TV schedule — not rely on the schedules developed by cable TV channel executives.
Finally, streaming services are developing more and more quality content that is only accessible via those platforms, such as House of Cards, The Mindy Project, The Path, Stranger Things and The Grand Tour.
What are the next steps when "cutting the cord"?
Compare the many streaming options available to find the right match for your viewing wants/needs and budget.
Determine if you need to invest in external hardware, or if your SmartTV or gaming console already has the capabilities needed to connect with your preferred service.
Cancel your cable, invest in your streaming hardware/platforms and enjoy your new streaming services! As with anything, there may be a slight learning curve in the beginning to understand your new interface.
Consider purchasing and installing an HD antenna, which will allow you to watch live TV from local broadcast stations.
Ultimately, high-speed internet makes streaming services possible – get yours through one of NGN's members today! NGN Connect, Habersham EMC and Blue Ridge EMC all offer gigabit-level services powered by NGN, the premier, high-speed broadband super highway connecting the Southeast. Contact us at 706-754-5323 or info@ngn.coop to learn which member offers high-speed internet services in your community!
[1] "http://www.multichannel.com/news/content/analyst-cord-cutting-future-has-arrived/412599