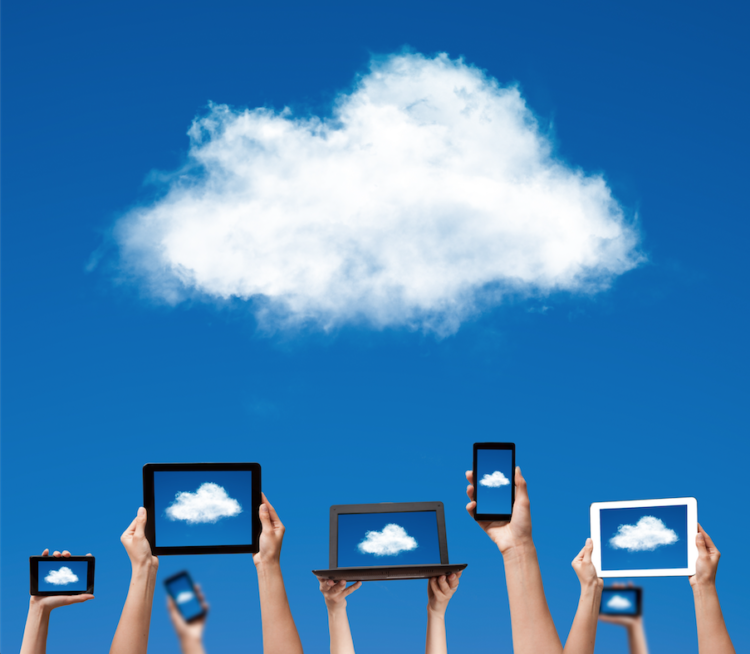 The "cloud." It's a buzzword in the health care industry that has changed the way many medical practices store vast amounts of data – from complete health histories to lab results and x-rays. The 2016 HIMSS Analytics Cloud Survey found that 84 percent of IT executives in health care provider organizations report they are using cloud services. According to PracticeFusion, "Less than a decade ago, nine out of ten doctors in the U.S. updated their patients' records by hand and stored them in color-coded files. By the end of 2017, approximately 90 percent of office-based physicians nationwide will be using electronic health records (EHRs)." This adoption rate continues to grow, and the result is an increasingly paperless health care system with improved workflows and patient care models.
Has your practice made a full shift to the cloud? If not, here are a few points to consider about the move to cloud computing.
Financial Benefits
Practices are shifting to the cloud for scheduling, accounting, and billing, as well as mandated EHRs and practice management systems. Because cloud-based applications are often sold on a subscription or pay-as-you-go model, the latest applications can be obtained without significant upfront capital expenditures, introducing a new level of flexibility for providers and the potential for reduced operating costs.
High-priced traditional software often requires onsite servers, which not only need scheduled maintenance and the IT staff to complete it, but also hold the risk of "going down" unexpectedly. Cloud-based applications end the need for these onsite servers by storing data remotely, making them the perfect solution for practices that are too small to have a dedicated IT staff or the space to house a large server.
Streamlined Work Flow
Through the cloud, patient records, test results and medicine changes can be made available and shared with other physicians instantly, easily and securely. This leads to a more efficient work flow without the time and effort of back-office sorting and transporting of paper files. Cloud-based applications even give doctors the ability to use iPads and tablets to remotely access their EHR or practice management system in real time while consulting with a patient. This availability of data allows for the enhancement of continuity of care and, ultimately, improved outcomes.
Security & Disaster Recovery
With data encryption, fine-grained access controls and access logging, cloud-based applications offer high levels of security and privacy for medical data. In addition, since critical files are stored and backed up remotely, they are less susceptible to natural disasters, fires and burglaries – making the cloud an important piece of a medical practice's disaster recovery plan.
According to HIT Infrastructure, health care organizations are leveraging various models of disaster recovery-as-a-service (DRaaS), from cloud-only solutions to physical server backups combined with the cloud.  Because of this shift, many health care facilities require 24/7/365 uptime, necessitating a fully redundant network with reliable off-site data storage and quick failover.
NGN Supports Cloud Computing
Internet speed and reliability are key to integrating a cloud computing model into your medical practice. NGN's fiber optic network offers the fastest broadband speeds available in North Georgia, with disaster recovery support services and remote data backup through colocation. NGN's five fully-equipped, state-of-the-art HVAC colocation facilities feature:
24/7/365 proximity card access and secure racks and cabinets.
Uninterruptable power supply systems with backup generators and high-power capabilities.
Diverse fiber feeds providing reliable, redundant access to more than 1,600 miles of fiber optic infrastructure throughout the Southeastern U.S.
To learn more about our colocation services or how your medical practice can get high-speed internet powered by NGN's fiber network, please contact us at 706-754-5323 or by email at info@ngn.coop.
Wanting to integrate telemedicine into your health care facility? Check out NGN's blog on the topic here.