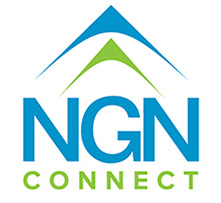 CLARKESVILLE, GA – February 19, 2018 – NGN Connect would like to announce that it recently reacquired the wireless customer base and assets it sold to Habersham Electric Membership Corporation (HEMC) in 2015. The purchase will have no effect on the quality service that HEMC Wireless customers currently receive.
"NGN Connect has many years of experience operating both fiber and wireless broadband systems and is excited to be serving the wireless customers in Habersham EMC's area again," states Michael Foor, President of NGN Connect.
"This sale supports HEMC's initiative to provide services that promote cooperative value to all its members without subsidies," explains David Foster, HEMC Director of Member Services. "Wireless customers will benefit from this transition because of the specialized services and improved connectivity offered by NGN Connect."
HEMC Wireless customers received notices about the transition, which will be complete by the first of March. Customers with questions about the purchase and what it means for them are encouraged to contact NGN Connect at 706.754.5323.