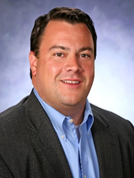 Ben Gilleland
NGN Director
VP of Sales - Norton Insurance
NGN Connect Director, Chairman
As a second generation Insurance Agent, Ben Gilleland has watched and learned the insurance business all of his life. He graduated from Georgia Southern with a BBA in Finance and a minor in Risk Management & Insurance.
He began his career with Prudential Insurance in 1996 in their producer training program. After several years of Top Producer success, Ben joined the Norton Agency to further his career as an Independent Agent.
Today, Ben is the Top Agent in Norton's organization, where Ben has become an integral part of the business holding the title VP of Sales. In 2004, he joined the agency's ownership team. Ben has continued to grow in the profession and has held a designation of Certified Insurance Counselor since 2001.
Norton Insurance
434 Green St.
Gainesville, Georgia 30501