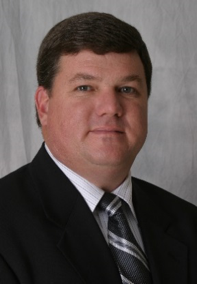 Rick Wood
NGN Director
Owner – Wash Resources Inc., Owner - Woodlawn Farms Inc.
HEMC Director
4Rick Wood lives in Clarkesville, a rural community in northeast Georgia with his wife of 36 years and their children. His passions have led him to become a community leader, as he has fought to bring technology and infrastructure to rural America.
Rick's primary occupation is Founder and President of Snappy Premium Express Wash, a computer driven brushless car wash operation, which now spans Georgia and South Carolina and is a multi-million dollar family-owned enterprise. This, along with his other leadership roles has provided him with extensive experience with the SBA, RUS, US Department of Commerce, and private lending institutions like CoBank.
Rick's career in many different industry sectors serves as a testimony to his qualifications:
Agribusiness – 30 years of experience

Woodlawn Farms, Inc. – A beef cattle operation linked to American Simmental Association (ASA) producing purebred Simmental cattle of the highest genetic worth using the latest technology in embryo transfer.
Contract grower for Pilgrim's Pride, producing on average a quarter-million broilers each year.
Former President – Georgia Simmental & Simbrah Association

Rural Electric – 25 years of experience

Habersham Electric Membership Corporation current Board Chairman with 25 years of service
Georgia Electric Cooperative Board Director, a cooperative-based power supplier, founding participant and member of Finance Committee
NRECA – Credentialed Coop Director with Board Leadership Certificate

Rural Telecom – 10 years of experience

Board Chairman of NGN (North Georgia Network Cooperative), 1600 miles of fiber optic network.
Education Exchange Cooperative, 10 Gigabit Private School to School Cloud Network
LIT Networks, Partnership of seven rural providers establishing Atlanta to D.C. connection
HEMC
6135 State Hwy. 115
Clarkesville, GA 30523