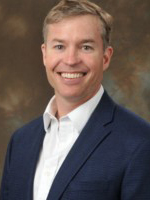 Bailey White
Director
Bailey White
Senior Partner, Civitium
Bailey White is a Partner at CrowdFiber where he leads the company's sales efforts.
At college in 1993, Bailey led the development of a hybrid electric vehicle similar to the Toyota Prius.  Shortly afterward, he joined Hewlett-Packard and led portions of HP's first e-commerce software project before leading its SAP implementation for software delivery in the US, Western Europe, and Japan. He then got a taste of startup life, managing accounts like Fidelity, NBC, and Lego for an online market research startup.
He began his involvement in telecommunications in 2005.  Over the past 13 years, prior to CrowdFiber, Bailey completed extensive work in telecommunications, leading many telephone and electric companies in feasibility studies and advising then Governor Perdue, now USDA Secretary, on broadband policies with the Georgia Technology Authority.
Bailey graduated from Stanford University with a Bachelors of Science degree in Industrial Engineering and has led graduate research in large-scale broadband network implementations at the University of Georgia in Athens.  He lives in Atlanta, GA and is originally from Nashville, TN.